Click to Pay-Online
Phone * - Mid Atlantic Finance customers can have payments deducted from their checking account using
CallPass Tech LLC proprietary ACH phone pay software by dialing toll free 1-800-793-9661 Option 3.


Automatic Payment Plan * - MAF customers can have payments automatically deducted from their
checking / savings account. Simply download the automatic debit form or call 800-793-9661, ext 600
* Convenience Fee may apply for these services.


MoneyGram Express Payment * - Customers may pay at any MoneyGram Location (such as Wal-Mart,
7-Eleven or CVS) worldwide or over the phone by contacting MoneyGram toll free at 1-800-555-3133. The
information that is needed is: Your MidAtlantic Finance account Number, MG Code 6261.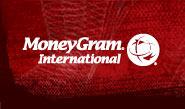 click here to find your nearest Money Gram location.


Mail - Mid-Atlantic Finance Company
P.O.Box 12139
St. Petersburg, FL 33733-2139
In Person - Clearwater, FL (Tampa Bay Area) Houston, TX
4592 Ulmerton Road 515 N. Sam Houston PKWY E.
Suite 200 Suite 180
Clearwater, Florida 33762 Houston, Texas 77060
Click here for Directions Click here for Directions